Dear Friends,

We invite you to celebrate ARTober and giving back to our community…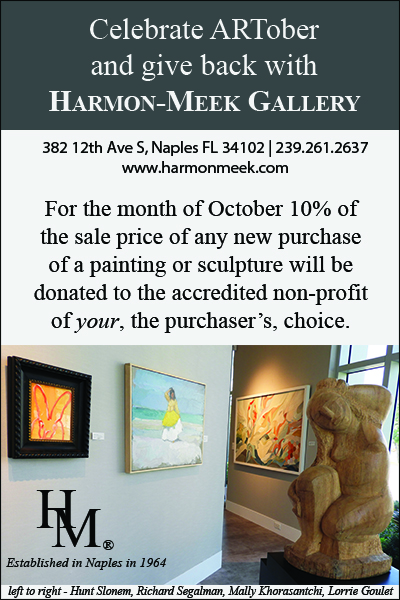 Our 58th Season Begins November 3rd!

This summer we converted our space in the bank building at 599 9th St N Suite 309 into a private sales gallery open by appointment only. In this space, you will find works by the estates of artists that we represent including Will Barnet, Adolf Dehn, Herman Maril, Jimmy Ernst, Darrel Austin, and others.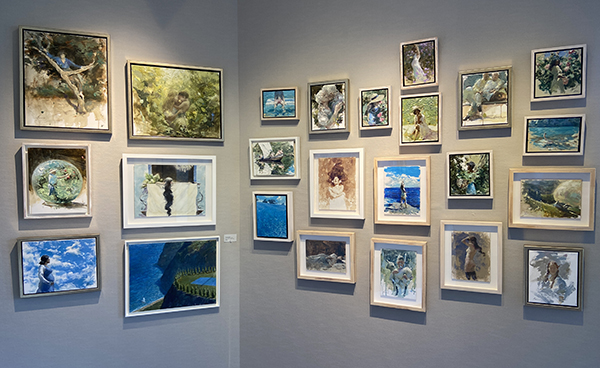 Works by Lorrie Goulet, Adolf Dehn, Darrel Austin, Will Barnet and Milton Hebald
at our newly redesigned private gallery located at 599 9th St N Suite 309

Our location at 382 12th Avenue South will host features and solo exhibitions throughout the season. We have regular hours of Tuesday-Saturday 11-5. Our current featured artist is Mally Khorasantchi.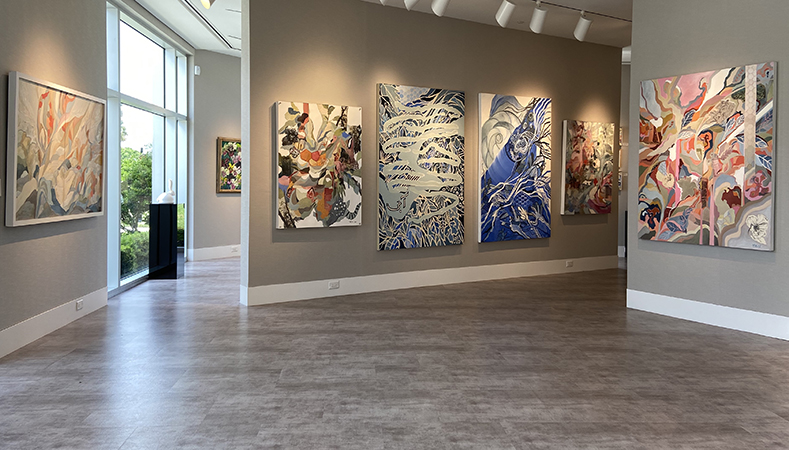 Works by Mally Khorasantchi at Harmon-Meek Gallery located 382 12th Ave S
We recently welcomed Mally Khorasantchi into our slate of artists represented and are thrilled to now work with this wonderful artist. Our relationship with Mally began eight years ago and over those years she has followed our advice and grown her critical acclaim along with her popularity with collectors. Her works are in museum collections including locally with Artis-Naples Baker Museum. We hand selected the works from her studio to show in our gallery and look forward to introducing our clients to her work this season, our 58th in Naples.

We look forward to seeing you soon!

Kristine Meek and Juliana Meek
Directors-Owners