Dear Friends,

For the month of May Harmon-Meek Gallery is pleased to present a special feature of paintings by Ellie Barnet. Our May hours are Tuesday – Saturday 12-4pm at 382 12th AVE S, near Third Street.

Ellie Barnet, a Maine artist, is the granddaughter of Will Barnet and has been represented by Harmon-Meek Gallery since 2014. Her latest works incorporate images of her family interwoven with landscape.

In her words:

In the past, figure and landscape were completely separate modes in my paintings. But in my new work, these two modes have begun to merge and interact.

Gathering images from past experiences - my own and others' - this body of work focuses on unclear recollections mired in the feeling of being small and insignificant in a very large world.

While we often think of time as an agent for fading memories from focus, this work is about the integrating processes of memory and how time can help us distinguish fantasy from reality.

- Ellie Barnet

More details and available paintings by Will Barnet (1911-2012) can be viewed here and are available to be viewed in person by private appointment at 599 9th ST North, Suite 309, by calling 239-261-2637 for an appointment.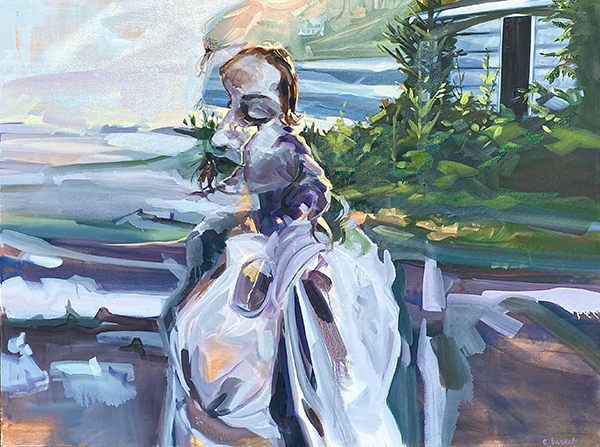 "Stepping Between" by Ellie Barnet
oil on canvas, 36" x 48", 2020

Ellie Barnet | Available Works

We look forward to seeing you soon!

Kristine Meek and Juliana Meek
Directors-Owners