Dear Friends,

We kick off our 52nd Season on November 3 with an exciting Opening Group Exhibition with new works by much-loved gallery artists and the addition of five new gallery artists. Three of these artists were represented for decades at a major SoHo gallery in New York which closed earlier this year. John Baeder, Greg Constantine, and Thomas Pfannerstill are well established "Pop Artists". Baeder is a realist known for his historic depictions of diners and disappearing aspects of Americana. Constantine calls his work "Poetic License" and his humor as well as his technique will intrigue the viewer. Pfannerstill is referred to as the "Champion of the Humble Object". His work replicates in great detail discarded objects to find their beauty.

We are also excited to represent Ellie Barnet and Jessica Daryl Winer. Ellie Barnet is indeed the granddaughter of our famed American master Will Barnet (1911-2012). This fresh new talent resides in Maine and offers the gallery fabulous landscapes along with her unique figurative work that draws from integrating the processes of memory in a series called "Reconstruction". Winer, (another favorite of Will Barnet), recommended to us by sculptor Babette Bloch, paints colorful scenes of her native New York City, many of which depict the exciting world of the performing arts or the vibrancy of Central Park. Winer's first love is watercolor and her works on canvas reflect this with her unique ability to capture the feel of watercolor using acrylic.

We have also added the bronze sculptor Marc Mellon who has created busts of scores of famous people but is equally adept at more romantic imagery of dancers. There is a Will Barnet connection here as well since Marc created a bust of Barnet.

Many of our regular artists have sent us new works exhibited in this show as well. Sculpture by Dorothy Gillespie, Lorrie Goulet and Anita Huffington are exhibited alongside paintings by Philip Morsberger, Robert Kipniss, Timothy Clark, Tobi Kahn, Hunt Slonem, Don Nice, Richard Segalman, Frederick Brosen, and Gary Bukovnik.

The estate of Walter Meigs has returned to our exclusive representation after a thirteen year hiatus. In the early 1950's he was head of the art school at the University of Connecticut and his paintings from the era are of abstracted landscapes created in oil. Around 1960 he invented his solvent transfer works on paper. Then he turned to his mystical acrylic abstract landscapes of Greece by the early 1960s. From 1966 to 1982 he painted abstract landscapes of Tenerife in the Canary Islands. Works from all of these periods are part of his estate. The contemporary American master has paintings in dozens of permanent museum collections and was selected for inclusion in the historic 1961 ART USA collection of 102 famous American artists which toured the country before becoming a part of the Smithsonian National Museum of American Art.

This show featuring our New Artists and New Works runs November 3-21 Monday-Friday 10:00 AM - 5:00 PM. Please click here to view select works from this show online.

We also offer private showings of a wide selection of works by the artists we represent. We provide private art consultation and can bring works to your home or office within Southwest Florida. During the season we show new exhibitions regularly starting in November and running through April. Please contact us for more information.
Warm regards,
J. William Meek III
Owner-Director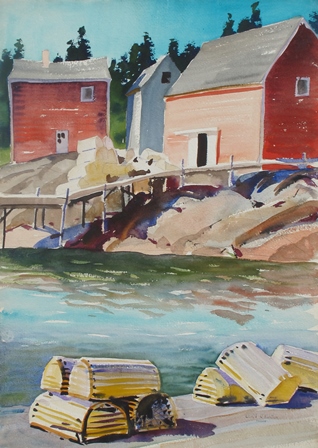 "Chadwick Square Diner; Worchester MA" by John Baeder
oil on canvas, 30" x 48", 2008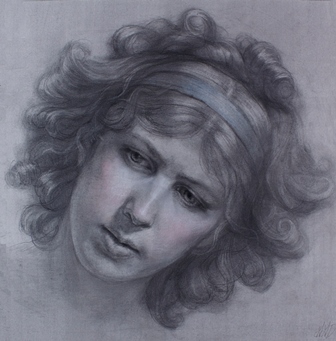 "Balance and Beauty" by Marc Mellon
Bronze, ed 9, 23", 2014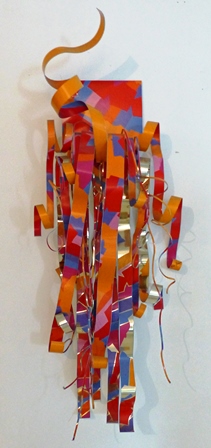 "White Force" by Walter Meigs
acrylic on canvas, 35" x 45", 1979

Web Exhibition